Posted by Nrgleeeeeeflump and WIGGGGNa (or Ted and Alice, as they prefer to be known).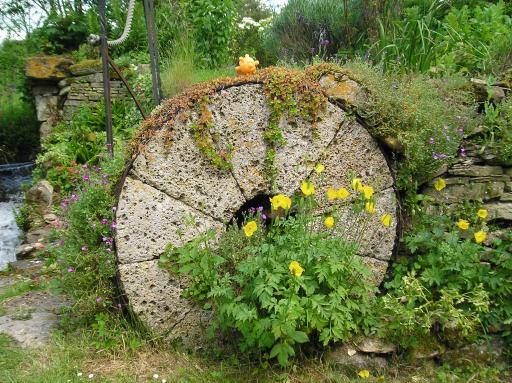 Today, a mysterious object appeared in the garden upon the Stone Disc. We are all excited and wondering if it is of an extraterrestrial or of a transdimensional nature or possibly, if we are really lucky, both!
None of us have yet gone out to explore the object properly, nor have we tried to communicate with it yet, but we have high hopes that here at last we might find some intelligent beings on the Earth with which we can have meaningful conversations. Oh how I would love to discuss the principles of gravitational lensing and the implications of interstellar communications with someone that actually understood the vector calculus properly and isn't Alice. (She says she would just like to clarify that this is because I don't understand vector calculus and it is always her who actually has to do the maths – but I think it should be noted that I only let her do it to keep her happy).
Still, we will hopefully be mounting an expedition tomorrow, which should be loads of fun!
I will let you know how it all goes my next post!
Hope to have exciting things to tell you next week.
Ted