Posted by Nrgleeeeeeflump and WIGGGGNa (or Ted and Alice, as they prefer to be known).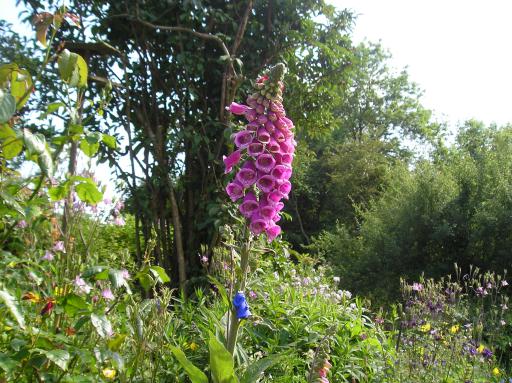 Alice is sad, she had spent ages making herself a lovely winter coat out of poppy petals, it was floor length, bright red with a navy fadded hood (I have no idea what one of them is but Alice seemed to think it was important). She wore it perhapse twice and left it hanging on the humans coat rack. One of the humans came storming over to me moaning about us putting mouldy things on the coat rack – I didn't know what they were talking about but then later Alice noticed her coat was missing.
It turns out petals don't keep well in this world and that they had to throw Alice's coat away as it had gone mouldy and they were worried it would stain their coats. They said petals are not for making cloths with but they have said they will give her some material to make a coat with though which is good news.
We think they might be lieing any way as we spoke to a fox who was looking for some mittens for her cubs. Mrs Vixen has two cubs and enlisted our help. We went and asked the humans were we could find some fox mittens and they said they didn't know but that we could find plenty of fox gloves in the garden.
Me and Alice talked about it and decided that mittens are a sort of sub-catagory of gloves so fox gloves would probably be fine. Anyway we searched high and low in the garden for fox gloves and in the end had to ask and do you know what? They turn out to be a type of flower!
So Alice climbed up and sorted out some nice pairs for Mrs Vixen.
They were all pink which upset one of the cubs though we're not quiet sure why. Mrs vixen was very please and said that truly wiggly pets are helpful creatures – though she did try to get us to say were the ducks nest was (Alice would like it pointed out that I almost told them and it was only that she kicked me in the shin that I didn't – I would like to point out we don't have shins or feet to kick with for that matter – she says shut up).
One of the humans has told us that fox gloves comes in different colours so we want to track down some different ones for the sad cub.
See you all next week Ted and Alice