Posted by Nrgleeeeeeflump or just Ted if anybody even cares.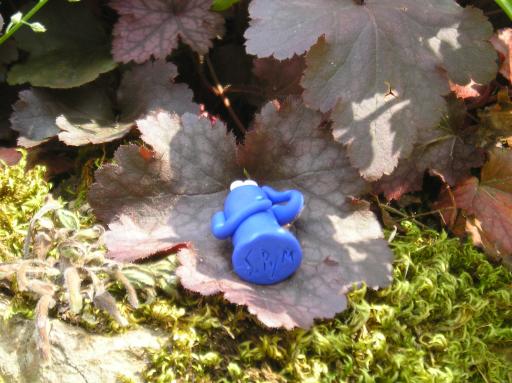 Well its been a week now and Alice still isn't talking to me. And because I accidently kissed Bazz and forgot the picnic, he's not talking to me either, and the other guys are all off either looking after wiggly woos or taking thorns out of kittens paws and those sorts of things. So the upshot of this is that I've had lots and lots of free time and as a result have nothing much to actually blog about. I have to say that for a community blog it seems a bit off that I am the only one who actually ever bothers to blog anything. I mean there are well over a hundred of us just here in Gloucestershire but does anyone else bother? No, it's just me, boring old Ted who does it – well I'm fed up, so I've spent most of the week sunbathing on my nice red leaf.
There, that is all I'm blogging this week.
Ted
Amendment: Alice pointed out after this went live that I was the one who actually set the blog up and I've forgotten to tell anyone else how to blog and that's why they haven't been posting. Oh well at least she's speaking to me again (she says she's not but I think she is).