Posted by Nrgleeeeeeflump and WIGGGGNa (or Ted and Alice, as they prefer to be known).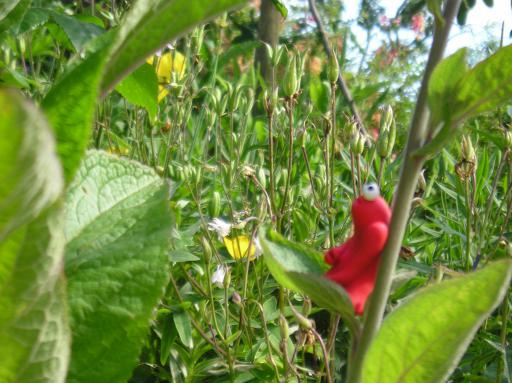 Alice wanted me to blog about her highly successful butterfly watching project though she is sad that I took a blury photo of her at her observation point. In my defense I think it shows how thoughtful she is and how serene and beautiful her surroundings are.
Anyway Alice felt that the butterflies needed some close observation and has been taking simply hundreds of photographs of them. I think she is going to be making some album out of them or something – we will have to wait and see.
She says watching the butterflies is so calming that she can almost forget how silly I am! I think shes joking.
Alice has been finding out all sorts of things about butterflies too which I should think we are all going to be subjected too (I'm joking Alice!).
Well that's it until next week – not very interesting but never mind! (Alice says yes it perishing well is interesting)
Alice via Ted