Posted by Nrgleeeeeeflump and WIGGGGNa (or Ted and Alice, as they prefer to be known).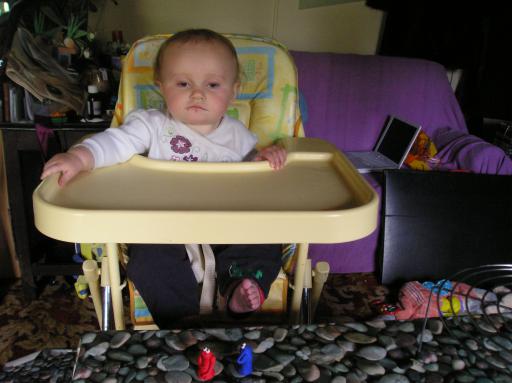 The humans Wiggly Woo (they call it a baby) was sitting in its chair thing at the table when me and Alice decided to go for a stroll over the flat pebbles. Unfortunatly as has happened before the Human Wiggly Woo mistook me for a banana and tried to eat me. How it always does this is a mystery to me as bananas are yellow and I'm bright blue – we are starting to wonder if it is colour blind – an affliction we hear humans can suffer from.
Alice felt this was most remiss of me as the baby might hurt itself on us or swollow our eyes or something like that. She says that's why the humans only allow us to be adopted by children over 5 yrs old.
But the baby is fine and I'm not! I once again have teeth marks in me. Alice seems to think this is my own fault for getting too close to it. She also blames me for the fact that whilst tyring to rescue me from baby she was caught in its little pudgy fist and also given a server gumming.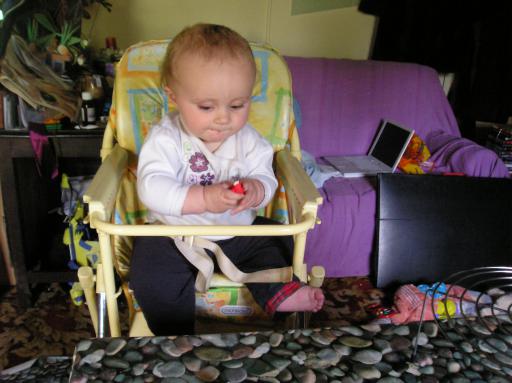 I don't think we are going to get rid of the smell of milky banana for a long while (Alice says I could just try actually washing – I am hurt by this statement).
Ted and Alice