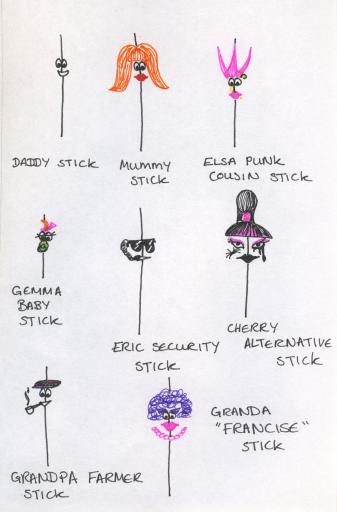 Hi it's Bob here again

Hope everyone is having fun in 2013! We are currently snowed in here at Wiggly Pets HQ.
I think that might be why this new family has moved in – they are called the stick family – we found this portrait of them and are trying to find them to help them settle in.
They look a friendly bunch and we the Wiggly Pets are really looking forward to having lots of new friends